Welcome to the
Perry County Alabama
Deed Processing GIS Website
Christine C. Jackson
Revenue Commissioner
Perry County Courthouse
Marion, AL 36756


For technical assistance contact GIShelp@FlagshipGIS.com or call (770) 886-4645

Site has changed, Please read below before entering site...
This site now works with ALL known web browsers!
(Internet Explorer, Google Chrome, FireFox, Safari, etc.), HOWEVER...
Tests so far have indicated that the fastest access is obtained using Mozilla Firefox.
Firefox is free, so we recommend that you Click Here to Install - Firefox Free Download.
and then use FireFox Web Browser to view this GIS website. If you insist on using Internet Explorer (IE) then you must first Click Here to load Chrome Frame,
Chrome Frame only needs to be loaded before your first visit, i.e. skip this step tomorrow.
And only load Chrome Frame if you are using IE; all other browsers don't need to load it.
(So, IE users, click the above link, then in the next window don't check anything, just hit "Accept and Activate",
wait for Installer to finish, then click "close", then IE's "back button" twice, and continue below). To enter the Mapping GIS Website
Enter your password and click the "Office" Button if you are at your PC.

2024 Deed Processing Report
2023 Deed Processing Report
2022 Deed Processing Report
2021 Deed Processing Report
2020 Deed Processing Report
2019 Deed Processing Report
2018 Deed Processing Report
2017 Deed Processing Report
2016 Deed Processing Report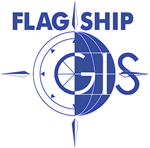 Site created and hosted by Flagship GIS, Inc.
For technical problems please contact us.
Email: GIShelp@FlagshipGIS.com
Web: www.FlagshipGIS.com
Phone: (770) 886-4645