George L Patterson, Revenue Commissioner
Covington County Courthouse, Andalusia, Alabama 36420
Phone: (334)-428-2540

For technical assistance contact GIShelp@FlagshipGIS.com or call (770) 886-4645

This site now works with ALL known web browsers!
(Internet Explorer, Google Chrome, FireFox, Safari, etc.), HOWEVER...
To enter the Restricted GIS Website
Enter your password and click the "Office" Button if you are at your PC
or if you are using a mobile device, click ther Mobile Search or Mobile Map.


Click the following link if you wish to go to the County's Free Public GIS Website

Other Useful Website Links
County's Web Site
Flagship's other Alabama County GIS Websites
Association of Alabama Tax Administrators
Alabama Department of Revenue, Ad Valorem Tax Division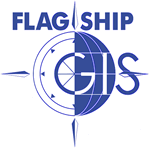 Site created and hosted by Flagship GIS, Inc.
For technical problems please contact us.
Email: GIShelp@FlagshipGIS.com
Web: www.FlagshipGIS.com/
Phone: (770) 886-4645